Good evening Mills Middle School Parents: On tomororw October 17th we will hold Vision and Hearing Screening for 6th and 8th grade students. Parents please make sure your child wears his or her glasses for the vision screening. Thank you and have a great night!
El martes 15 de octubre de 2019 a partir de las 5:00 p.m., la Escuela Intermedia Mills organizará una reunión especial para todos los padres hispanos. Durante esta reunión, tendrá la oportunidad de hablar con nuestros Administradores, la Sra. Lisa Watson, Directora, y el Sr. Marlon Dorhan, Subdirector y otros profesores / personal que proporcionarán información importante y cualquier pregunta que pueda tener con respecto a lo que está sucediendo en la escuela secundaria Mills. Haga planes para asistir, así como a la reunión de padres de Título I que comenzará inmediatamente después. La cena será servida. Si tiene alguna pregunta, no dude en comunicarse con la Sra. Nichols al 501-490-5730.
October is National Bullying Prevention Month. The National Bullying Prevention Center provides a "Kids Against Bullying" pledge encouraging kids to speak up against bullying, support those being bullied & to be a friend when they see bullying.
http://ow.ly/snaM50wEVmm
ATTN PARENTS: The start date for the afterschool accelerated learning program has been CHANGED to next Tuesday, October 15th beginning immediately afterschool until 5:30pm. Transportation and a meal will be provided to all students. Questions? Contact 501-490-5730.
2019-2020 Girls Basketball Parent Meeting When: Monday, October 7th, 2019 @6:30pm Where: Mills Middle School-Auxillary Cafeteria If you have any questions please feel free to contact Coach Campbell. Email:
kcampbell8720@pcssd.org
Phone: 501-490-5730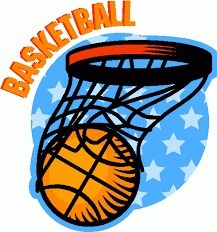 The calendar can now be found in EVENTS. Important district-wide dates will be posted on the PCSSD website. School-specific dates will be posted on their respective school websites. You can view the "At-A-Glance" calendar here:
https://5il.co/amrb
Congratulations 7th Grade Jr Varsity Football Team on their win tonight against Jacksonville!!! Final score 20-6
Fall Picture Day: Friday, October 11th, 2019 Students were given a payment envelope on today or parents may pay online by going to
www.mylifetouch.com
using Mills Middle School picture day ID: EVT7HHVBR

Accelerated Learning Program; Oct 10th-Dec.12th, 2019 (Semester 1) Feb 4th-March 19th, 2020 (Semester 2). Afterschool enrichment to help students raise test scores and grades. Transportation and Meal provided. Permission Slip was sent home on yesterday. Questions? 501-490-5730.
Title I Parent Meeting/Family Night October 15th, 2019 5:30pm-6:30pm All Parents and Students are asked to attend it will be a night full of important information and fun as well as dinner will be served! For more information please contact our main office at 501-490-5730
Interim reports come out September 12, 2019